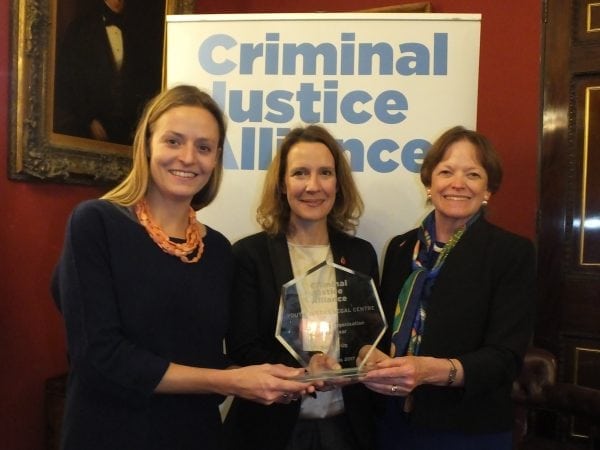 The Youth Justice Legal Centre, a project of the charity Just for Kids Law, has been recognised for its innovative and groundbreaking work in improving the justice system for children and young people.
Winner of the runner up Outstanding Organisation of the Year at the Criminal Justice Alliance Awards 2017 with a prize of £2,000, the Youth Justice Legal Centre was commended by the judges for making a "clear and distinct contribution to creating a fairer justice system".
In 2016, the Youth Justice Legal Centre was a finalist for the Legal Aid Lawyer of the Year 2016 – Access to Justice through IT award.