The data, compiled from freedom of information requests, shows that an estimated 1,498 children aged 16 and 17 who are at risk of homelessness and should be in the care of local authorities are put in unregulated children's homes, which include hostels and supported accommodation with minimal adult supervision, leaving them exposed to exploitation or abuse. This is 1 in 5 of all children in unregulated homes.
As homeless children, they should be taken into care by the local authority but a legal loophole allows councils to give them a bare minimum of support by housing them under the Housing Act 1996 and placing them in unregulated accommodation.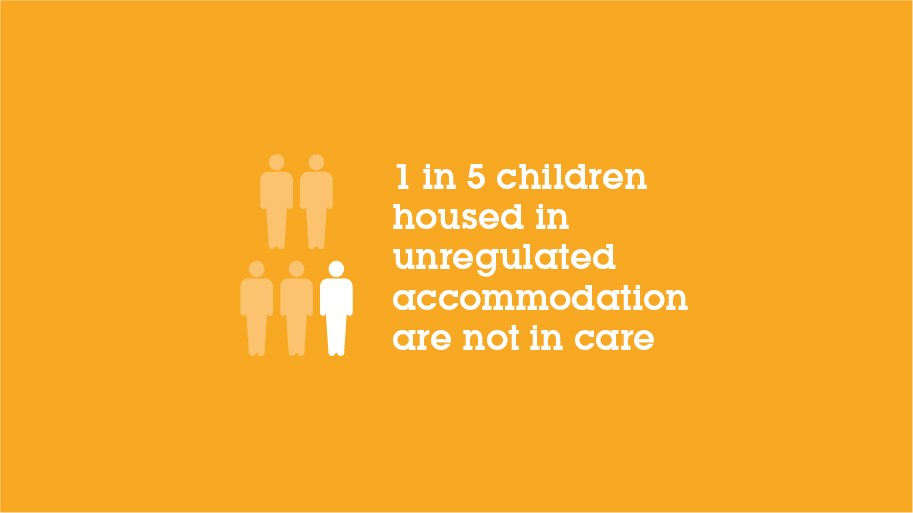 Just for Kids Law regularly works with children who are denied their right to be taken into care despite being homeless. Many of them have suffered domestic abuse, violence or neglect and desperately need the state to act as their parent and look after them by providing a caring home. Instead these children are housed in unregulated accommodation that is dirty and unsafe, forced to live alongside adults who are involved in alcohol or substance abuse. As Ofsted do not inspect unregulated accommodation and they may only receive a few hours' support a week from a staff member, they are left at considerable risk. 
A child who is in care is entitled to regular contact from a social worker and on turning 18 will become a care leaver with a right to financial allowances, support from the local authority up to age 25 and priority access to social housing. Children who are not in care have no legal right to any support, other than a place to live and are not given any support when they turn 18. 
Just for Kids Law is calling for the law to be changed so that no child under 18 can be placed in unregulated accommodation and denied their right to be taken into care. Download and read the full report below. 
In July 2020, Just for Kids Law's Kady Murphy, Policy Officer (Housing and Social Care) and Mital Raithatha, solicitor and Head of Education and Community Care joined Mary-Rachel McCabe, a member of Doughty Street Chambers' Community Care & Health Team to discuss the legal framework for placing children in care in unregulated accommodation; the difference between unregulated and unregistered provision; the findings of Just for Kids Law's report; and what we are calling for the government to change so that vulnerable 16 and 17-year-olds are better protected.
In 2021, Just for Kids Law partnered with Homeless Link to publish a useful new resource for front-line professionals in the voluntary sector who support 16- and 17-year-olds faced with homelessness. The guidance has been created so professionals can identify what support a child is entitled to at any point in their journey and assist them to access their rights.