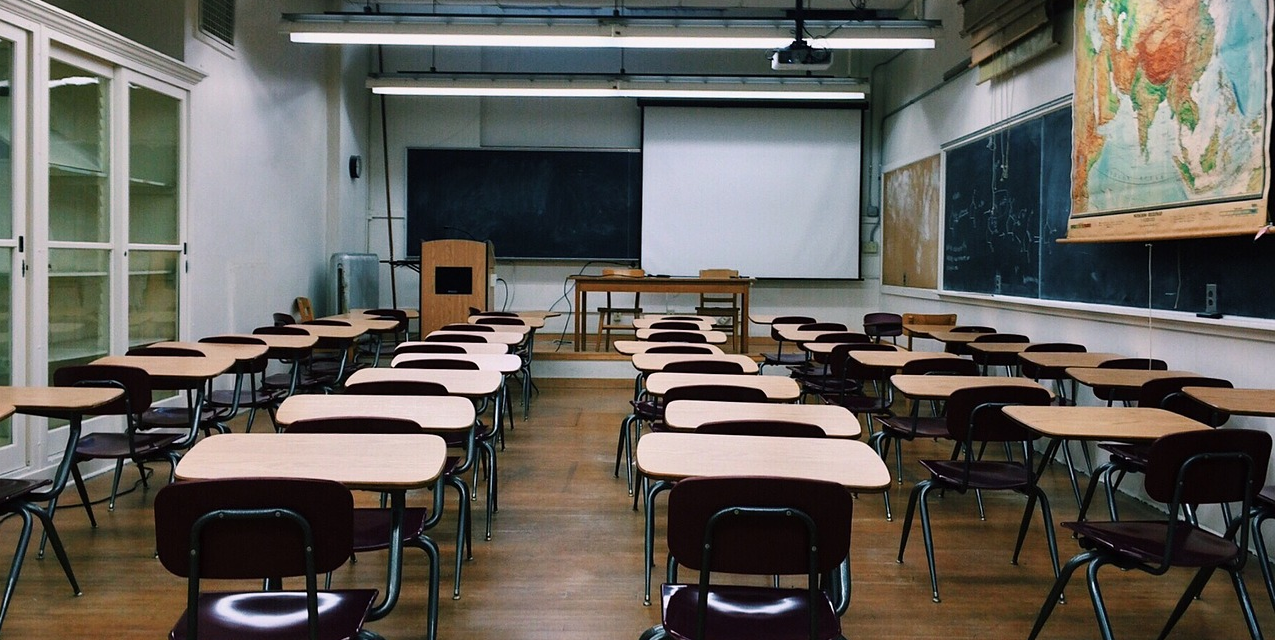 This blog post was originally published as a guest blog for Bright Blue.
Last week I was buying a thankyou card from the corner shop over the road from our office. The woman serving me took payment and handed me a receipt. "When are they going to stop these stabbings?" she asked, conversationally, as I turned to leave.
She noted from the paper on her counter that one of the most recent victims of England's rising number of fatal knife attacks was from a wealthy family in a quiet, leafy suburb. Not to suggest that more vulnerable, less wealthy people were less deserving of concern, but with a tone that was asking, "is no one safe?"
Perhaps I should have shared my belief that tackling this issue requires a critical look at our education system, as much as our policing system. I could have pointed out that the perpetrators and victims of youth violence are statistically likely to be the most vulnerable in our society; I could have said that our systems to support young people at risk of exclusion in mainstream schooling are failing, and this makes them easy targets for those who would seek to criminally exploit them. But truth be told I felt a little awkward and there was a queue forming, so I just murmured something about "police funding" and left.
This conversation happened the same day the BBC published an article headed: Knife crime: Excluded pupils 'sucked into criminality'. It was the second most prominently placed story that morning on the BBC news app.
That is how we know we have hit crisis point with violent crime. The story is challenging Brexit for prominence and Londoners are engaging strangers in conversation about it. This is understandable, the seemingly unsolvable problem of an increase in violent killings of young people is enough to cause any of us to panic. As my fleeting conversation with a distraught stranger shows, people want an answer.
But what is the answer? We should be careful that the conversation does not become dominated by police funding, as much as that might be an important component. It is still one component in a bigger picture.
A letter signed by the Mayor of London and eight police and crime commissioners, written to the Prime Minister, explains that because of changes to education funding early interventions designed to help vulnerable young people stay in school and engage with their education simply aren't happening. The letter explained that it is these vulnerable young people who are facing exclusion and that, once excluded, they are more likely to be involved in violent crime; either as victim or perpetrator.
This letter is a timely and welcome statement. Last week, the Children's Rights Alliance for England (CRAE), part of Just for Kids Law, published The State of Children's Rights report – its annual report card on how well children are having their rights respected in England. The report highlights a membership survey by the National Education Union which found that a huge 94% of staff were pessimistic about their budgets. Even more alarming is that a meagre 2% of leadership staff believed that top-up funding received from the Government was enough to meet the needs of students with special educational needs, who require additional levels of support through an Education Health and Care Plan (EHCP).
CRAE's report draws attention to the continued increase of school exclusions, including of very young children in primary school, despite the UN Committee on the Rights of the Child urging the UK Government to act to reduce them when it last examined the UK back in 2016.
We know from our work that if schools fail to support children with special educational needs, many will be excluded when they would not have been otherwise. The government's own statistics show that students with special educational needs are more than 500% more likely to be excluded, when compared to their peers.
An example of this is a client of ours that I will call "John". John had special educational needs that were difficult to manage. He was not receiving the one-to-one support that had been recommended by mental health professionals and, at only eight years old, was permanently excluded after an incident between him and the head teacher. An incident that took place between periods of one-to-one support. We represented John through his challenge to the exclusion, and the school argued that, given current funding constraints, more one-to-one support for John was not possible.
It is unlawful to exclude someone for resourcing reasons, or as a result of a persons' special educational needs. However, schools hold all the cards in exclusion proceedings, as they are not bound by the decisions of the independent tribunals that are intended to judge their lawfulness. So, John's exclusion went ahead regardless of the independent panel's findings. The House of Commons Education Committee last year expressed their concern at the system as it is. They concluded that, "the exclusions process is weighted in favour of schools and often leaves parents and pupils navigating an adversarial system that should be supporting them." The Government declined to act on this concern or the specific recommendations the Committee made to improve the situation.
Once excluded, children often end up in pupil referral units (PRUs). PRUs are a type of school with less requirements for qualified staff, a restricted curriculum and typically very poor prospects for their students. According to the House of Commons report, only 1% of students excluded to PRUs receive 5 or more "good" GCSEs. 99% do not. The State of Children's Rights Report also highlighted that some councils do not have a single PRU in their jurisdiction that has been rated better than "requires improvement" by the Office for Standards in Education (Ofsted). The government's own guidance from the Home Office, for frontline workers, warns that a young person's placement in a PRU makes them more vulnerable to exploitation by drugs traffickers and criminal elements, a key driver behind youth violence. Indeed, Ofsted have warned that sometimes perpetrators of criminal exploitation will equip young people with prohibited items such as drugs or knives, in order to get them excluded, because they are easier to control once in a PRU.
Therefore, John was excluded, and in an absurd quirk of our system, the government will have ended up paying vastly more per day for John to be in a PRU than they would have done for his mainstream school place. More money to make him more vulnerable and less likely to have his rights respected. More money to give him a more challenging and less hopeful start in life. More money to undermine his successful transition into adulthood. More money that could have been spent ensuring his effective participation in mainstream education.
Indeed in 2015 the then Education Secretary, Michael Gove, did recognise that excluded children are more vulnerable to being sucked into crime than their peers, and the evidence in the years since has only corroborated this position. It is thus disappointing that it has taken a spate of tragic killings and the shock of the public for this link to finally be discussed with some severity and urgency by leading politicians and commentators.
On 7 March a spokesman for the Home Office said the Government was "certainly listening to the evidence" on school exclusions. It is vitally important that the Government stops merely listening and begins to finally act on this evidence by radically overhauling our system of education for the most vulnerable young people, and ensure we break the path from vulnerability at school to violence in our communities.
To start with, the Government could give the independent panels back their power to bind a school to their decision, as the Education Committee recommended. That would give the most vulnerable young people a way to challenge unlawful exclusions, offering some much needed protection from the vulnerability to exploitation and violence faced more acutely by those who are excluded.
Alex Temple is a Public Lawyer and Policy Officer at Just for Kids Law.